I probably shouldn't have read this book after reading [b:Code Name Verity|11925514|Code Name Verity|Elizabeth Wein|http://d202m5krfqbpi5.cloudfront.net/books/1337034341s/11925514.jpg|16885788] because much like Verity, this book will do this to you: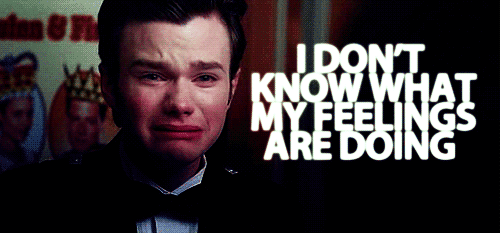 A lot.
Also, even though they are two completely different stories, both books you leave you doing a lot of thinking.
This is my first Patrick Ness book. But from what I've heard about him his books tend to take a piece of you and when it comes to this book it is very true. This is not just some Lifetime movie sob story. The characters are complex and the story is very well developed.
Jim Kay's illustrations are beautiful. I heard there was going to be a non-illustrated version being released. For those adults who are ashamed of looking at pictures I guess. They're really missing out on some beautiful artwork for the sake of appearing to only read mature books.
[b:The Knife of Never Letting Go|2118745|The Knife of Never Letting Go (Chaos Walking, #1)|Patrick Ness|http://d202m5krfqbpi5.cloudfront.net/books/1277071696s/2118745.jpg|2124180] has been on my shelf waiting to be read for some time. A Monster Calls just bumped it up higher on the list.